Western New York's Largest Facilities Management Trade Show Launches Its 22nd Year
Monday, September 25th, 2017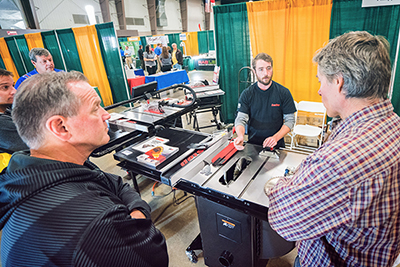 Hamburg, NY – The 22nd Annual WNY Facilities Management Expo will be held on Wednesday, October 18th 2017 at the Event Center on the Hamburg Fairgrounds, 5829 South Park Avenue, Hamburg NY 14075, from 10:00am – 4:00pm. This event is the largest trade show of its kind in the region, which includes Western New York, and North Eastern Pennsylvania.
Admission is free to anyone responsible for any facet of building management, including property owners, contractors, facility engineers, building owners and superintendents, property managers, plant operations, purchasing agents, maintenance supervisors, realtors, developers, remodelers and any managerial staff.
This event enjoys a lot of first-time exhibitors, as well as many regulars who have been showcasing the latest and greatest in facilities maintenance products, equipment and services for many years.
"This event is an incredible resource for vendors and building management industry personnel to network and explore the new innovations in their field," says Nancy Boyd Haley, Show Manager for the Facilities Management Expo. "Buyers and sellers can come together in a dynamic environment to learn about new products, compare prices and see hands-on goods, equipment and demos."
Attendees will be able to enjoy show-price discounts and incentives, in addition to in-person information and demonstrations from event vendors. A wide range of industry-related services will be on-site to help fulfill the multiple needs of facility maintenance. Industry representatives include roofing, solar energy, alarms, cleaning supplies and services, flooring, fire and carbon monoxide protection systems, furniture, LED lighting, signage, painters, recycling services, air quality, safety equipment and more.
In addition to an anticipated 150+ vendors, there will also be multiple seminars throughout the day, including seminars on drones (technology, laws, and facility application), software systems, AWT/RT Fork Lift Training Requirements, and "Ductless Solutions".
Several non-profit industry associations are supporting this event, including: The Institute for Supply Management (ISM Buffalo), Building Owners and Managers Association (BOMA Buffalo), Construction Exchange of Buffalo & WNY, Inc., and Home Improvement Council of Western New York, and WNY Sustainable Business Roundtable.
Walk-ups are welcome at this event. For more information, including registration and the 2017 event schedule, go to fmexpo.net.