21st Annual Facilities Management Expo Recap
Saturday, November 19th, 2016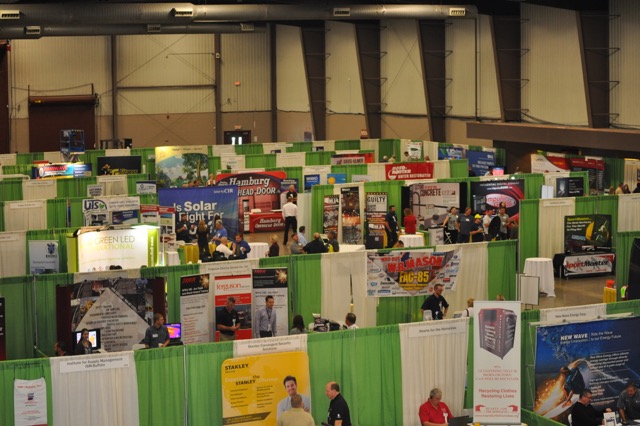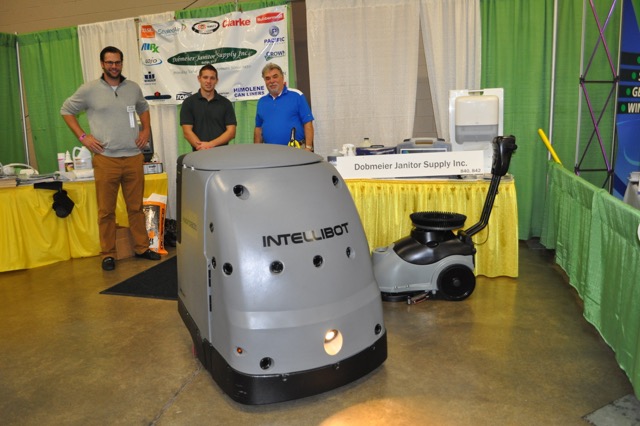 On Thursday, October 19th, the Events Center at the Hamburg Fairgrounds hosted the 21st Annual Facilities Management Expo. Over 500 guests explored 146 sales booths offering products and services from the facilities management and maintenance fields.
This show features some of the latest technology in the industry, including maintenance robots. Dobmeier Janitor Supply showcased Intellibott, a robotic floor scrubber. Half of the vendors exhibiting were first timers, including LawnBott Robotic Mowers and NEMH2O Robotic Pool Cleaners. Other companies in attendance included Dyson Professionals, NOCO Natural Gas & Electric, Solar Liberty, United Rentals.
In keeping with the ongoing environmental considerations throughout the U.S., green building, recycling, as well as sustainable products and services, such as solar energy and environmentally friendly cleaning products were also consistent themes throughout the show. Leidos presented a seminar discussing Energy Code Assistance Programs and how to take advantage of them.
"It's always incredible to see all the different products and services companies offer, from companies that install office fitness centers to alarm systems," says Nancy Boyd Haley, Show Manager for the FM Expo. "I'm looking forward to seeing what technological advancements companies will bring next year."
Since its inception, The FM Expo has grown into a heavily trafficked event, reaching vendors and attendees in an array of industries, from education, commercial buildings and hospitality to industrial plants and healthcare institutions. It's the most comprehensive facility and maintenance management trade show in the region, which includes Western New York and Northeastern Pennsylvania. Similar trade shows are devoted to single industries (i.e., safety, electrical, etc.); the FM Expo essentially combines all of these subcategories into one.
The Facilities Management Expo is sponsored by several non-profit professional associations: The Institute for Supply Management (ISM Buffalo), Building Owners and Managers Association (BOMA Buffalo), Construction Exchange of Buffalo & WNY, Inc., and Home Improvement Council of Western New York.